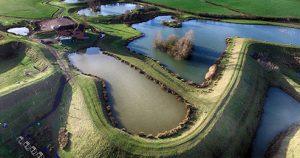 Join Lakeside Sporting on the 19th & 20th of August for a great day of shooting!
All abilities are welcome and there will be a selection of competitions to take part in including Star Shot, a 25 bird sport trap competition and a pool shoot. The Lakeside Cafe will be open all weekend serving delicious food and drinks.
1st, 2nd and 3rd place prizes up for grabs!
If you've never heard of the infamous Star Shot, have a watch of the video below to see how it works.
Looking for the perfect gift for the clay shooter in your life? Gift vouchers for shooting lessons and experiences at Lakeside are available here at Hadfield Guns!